When it takes it first official voyage, Icon of the Seas will be the world's biggest cruise ship.
It is an incredible 365 metres long (1,200 feet) which is the same length as 35 buses – and weighs in at 250,800 tonnes.
It also has 20 decks and can hold up to 10,000 people – including 7,600 passengers.
And that's not all – this ship boasts a lot of cool features – read on for more.
World's biggest boat has largest waterpark at sea
There are six slides, seven pools and nine whirlpools.
There's also the tallest waterfall at sea and a park complete with trees.
The Icon is due to set sail in Caribbean waters in January 2024.
In the meantime check out these other enormous sailing vessels.
Largest container ship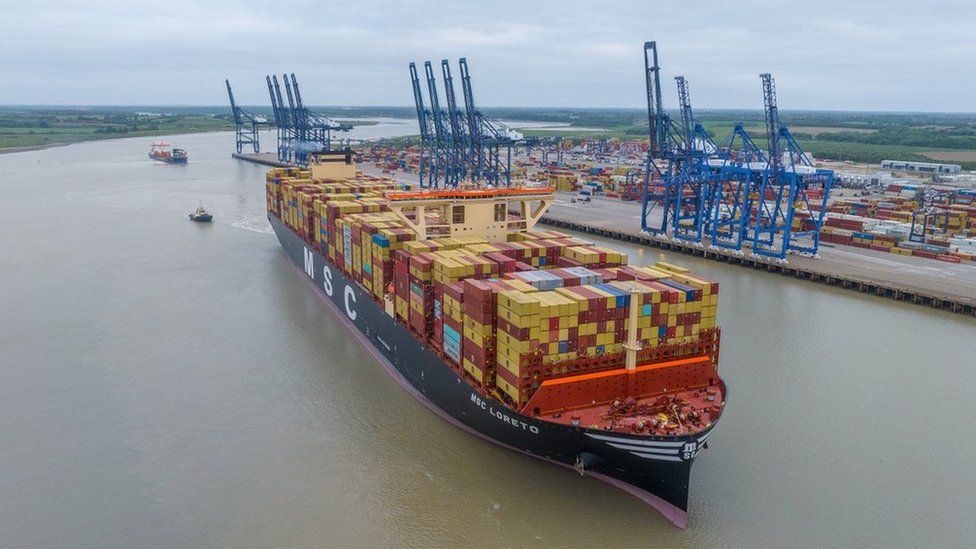 It may not have a waterpark but the MSC Loreto is potentially more useful than the Icon of the Seas.
Container ships are cargo ships that carry truck-sized containers.
The containers are designed to be easily transferred between vehicles – like trucks and trains – and ships.
It is the main way of transporting goods worldwide.
MSC Loreto has a capacity of 24,346 TEU (which means it can transport 24,346 individual 20ft units) and is 400m long (1,300ft).
It's believed to be the largest container ship in the world.
World's longest yacht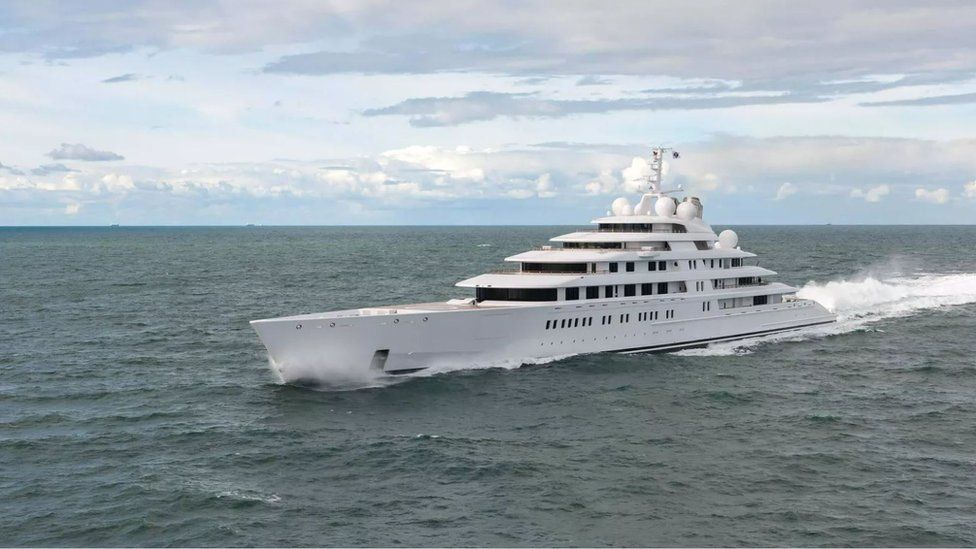 Azzam is the world´s longest yacht, at 180.65 metres (592 ft, 6ins).
The shipyard that created it, Lürssen, describes it as a luxury gigayacht.
The $600 million (£465m) yacht is owned by the Emir of Abu Dhabi, Mohammed bin Zayed Al Nahyan.
Unusually for a yacht of its size it can reach a speed of 30 knots (the equivalent of about 34 miles per hour on land).
This is because it has two gas turbines and two diesel engines.
Royal Navy's biggest ship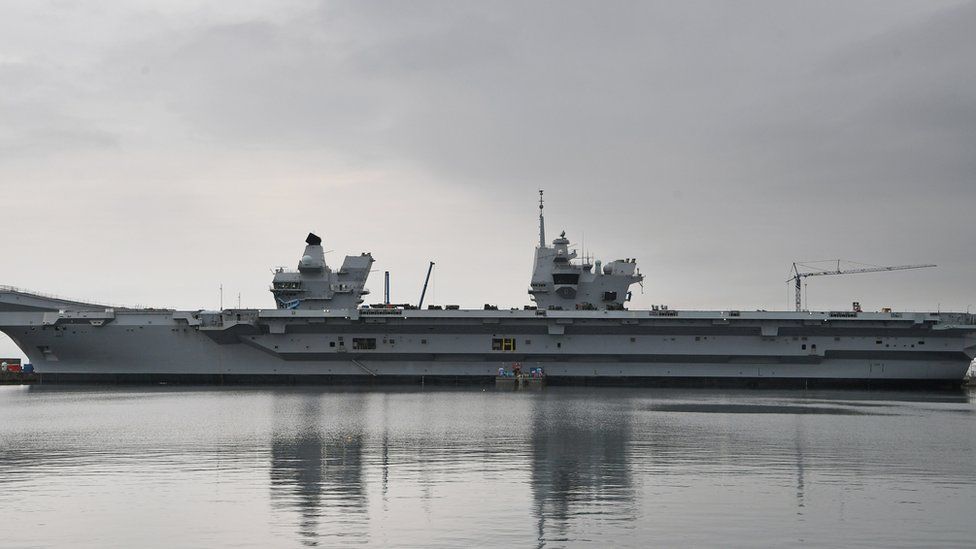 HMS Queen Elizabeth is the biggest ship to be constructed for the Royal Navy.
The deck is 280 metres long and 70 metres wide – which is enough space for three football pitches.
The boat weighs 65,000 tonnes – about the same as 16,000 elephants.
It can carry 40 aircraft on its flight deck.
And it's also equipped with five gyms, a chapel and a medical centre.
Longest dragon boat
In 2019 Cambodia broke the record for the longest dragon boat with a huge craft measuring 87.3 metres (286ft 5ins) – that's almost the same length as the height of the Statue of Liberty.
The dragon boat is a human-powered watercraft that originates from China.
China even has a holiday devoted to it Duanwu Festival, the Dragon Boat Festival.
The Union of Youth Federations of Cambodia (UYFC), Prey Veng and Prey Veng Provincial Administration in Cambodia built the boat using traditional methods.
It is carved in a traditional way and has a dragon head at each end.
The boat holds the Guinness record for being the longest dragon boat in the world after overtaking the 77.8 metres (255 ft) set by a Chinese dragon boat in May 2016.