The Guinness World Record is simply a British reference book published annually that lists records of human achievements from around the world.
This book also publishes the extremes of the natural world. Over the years, lots of Nigerians have made it to the Guinness Book of World Records, here are 10 of them:
Fela Kuti
The late Fela Kuti holds a Guinness world record for the most studio album recordings released. He achieved this when he recorded 46 albums as a solo artist over the course of a solo career that lasted for 23 years.
Wizkid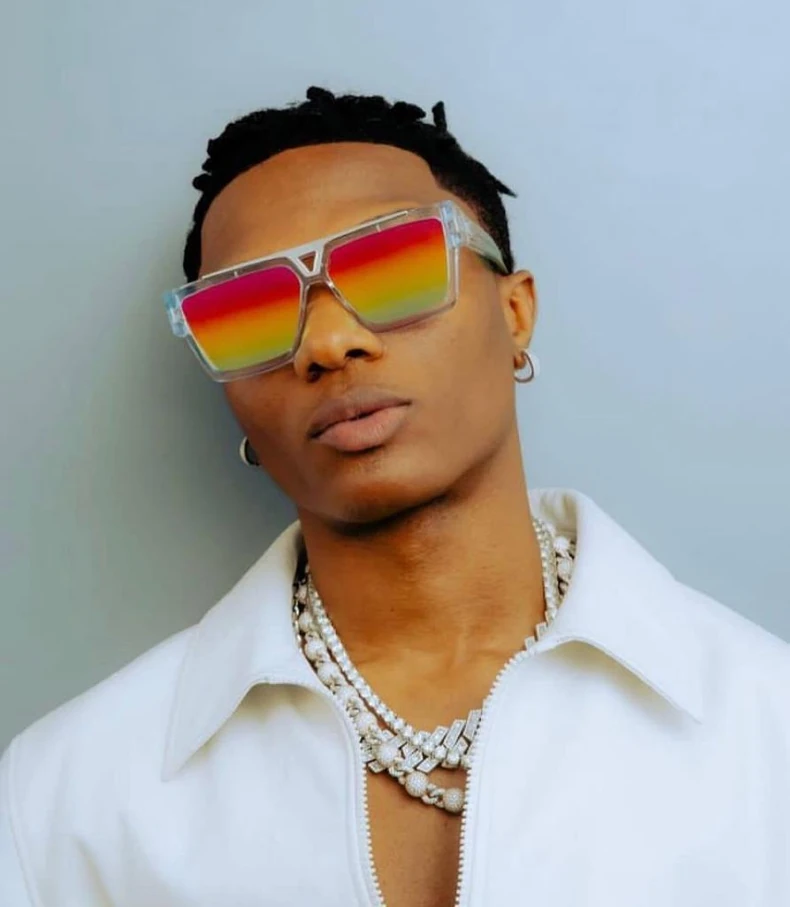 Ayo Balogun, popularly known as Wizkid has a Guinness World Record for being the artist with the first track to reach one billion streams on Spotify. Wizkid achieved this with One Dance by Drake (Canada) which featured him and Kyla, on December 16, 2016.
Bose Omolayo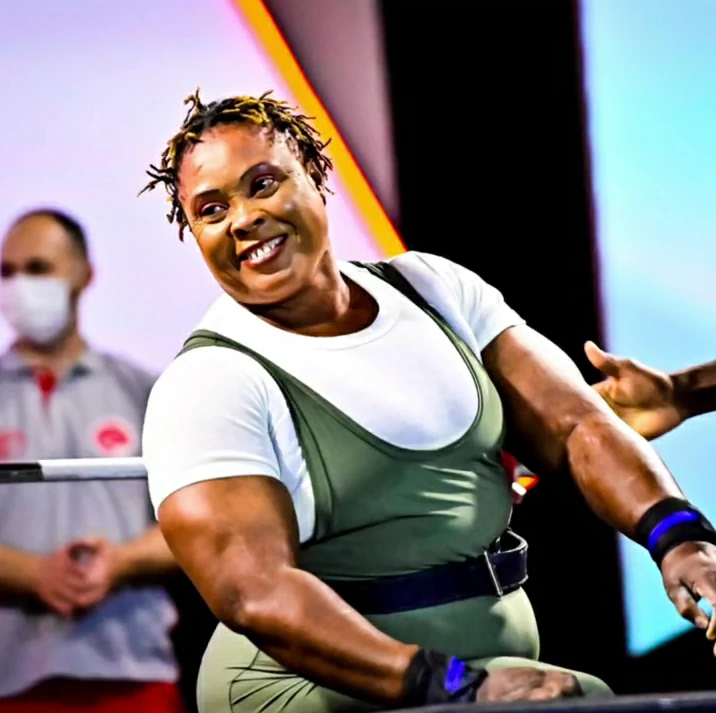 Bose Omolayo achieved a Guinness World Record in 2021 when she did the heaviest para power lift by a female in the -79 kg category at 144 kg (317 lb 7 oz).
Rema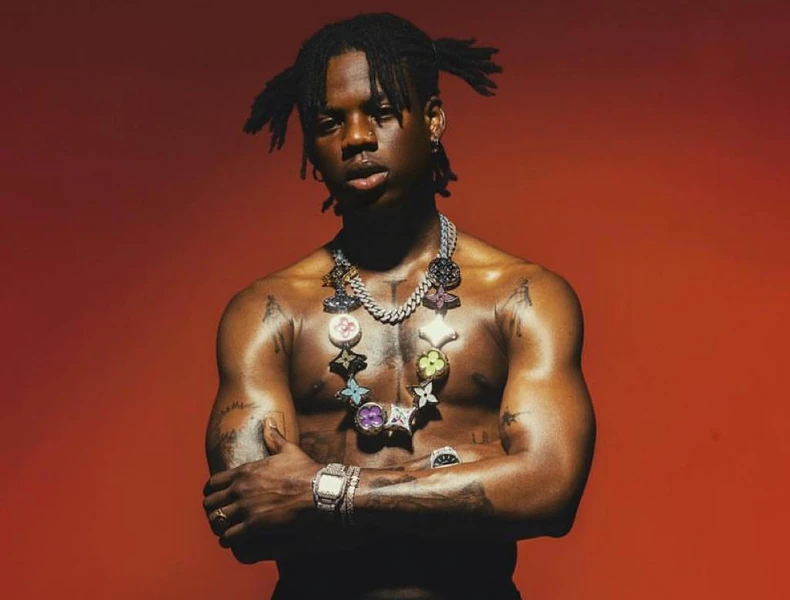 In 2023, Rema became the first artist to top the Middle Eastern and North Africa (MENA) charts. With this feat, Rema set a new Guinness Book of Records.
Paul Kehinde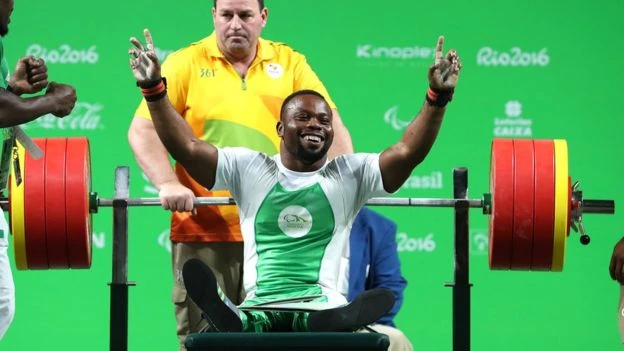 In December 2018, Paul Kehinde set a Guinness World Record for the heaviest para power lift by a male in the -65 kg category 221 kg (487 lb 3.5 oz). He did this after he broke his own world record of 220.5 kg, set at the World Championship in December 2017.
Stephen Keshi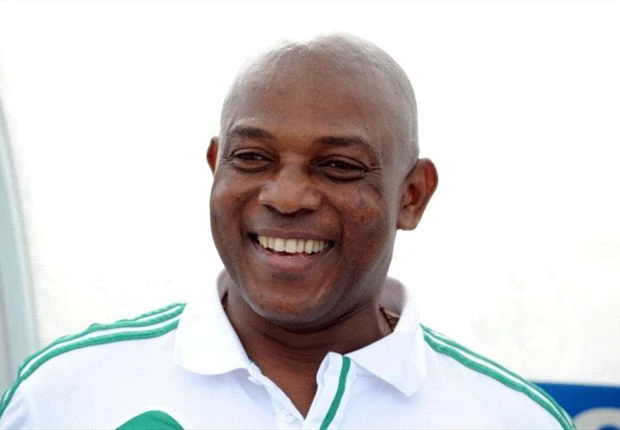 Stephen Keshi, a popular Nigerian footballer holds a Guinness World Record for the youngest person to win the Africa Cup of Nations as a player and coach.
Chinonso Eche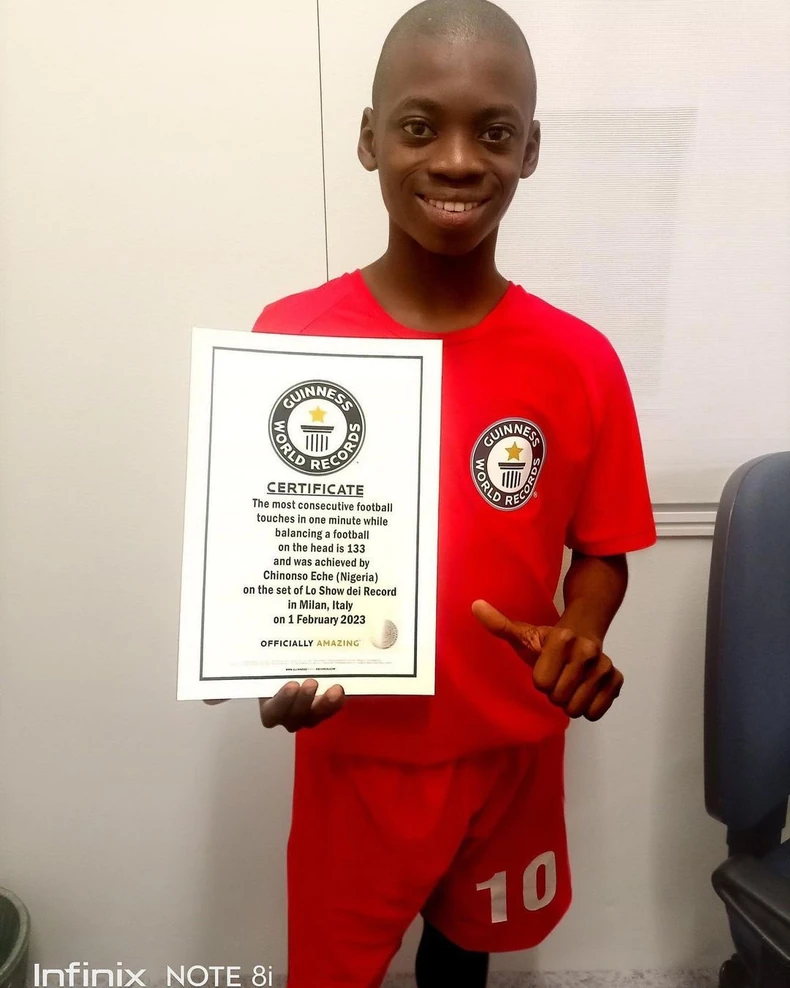 Chinonso Eche, also known as "Amazing Kid Eche" holds the Guinness world record for most football (soccer ball) headers in a prone position in one minute (233). He did this in 2021.
The young lad also holds the Guinness world record for the fastest time to 1,000 football (soccer ball) touches while balancing a ball on the head. He did this in 7 min 46 sec on 13 October 2021.
This amazing kid also earned another Guinness World Record for the most consecutive football (soccer) touches in one minute while balancing a football on the head which (111).
Hilda Baci
Hulda Baci cooked for more than 93 hours – breaking a Guinness World Record after nearly four full days of nonstop cooking. She is officially the world record holder for an individual's longest cooking marathon.
Other Nigerians who also hold Guinness world records are; Haruna Abdulazeez, Peter Aho, Bayo Omoboriowo, Mfon Udoh, David Omueya Dafinone, Modenine, Vincent Okezie, Lauritta Onye, Lucy Ejike, Folashade Oluwafemiayo and many others.