The University of Cape Coast (UCC), is popularly known as University of Choice, is among the top three leading universities in Ghana.
It is known for its high level of quality education and subsequently the production of a quality workforce.
However, the University continues to rely on traditional teaching methods with very little focus on modern technology as is the case of the University of Ghana, Ashesi University, Central University, among others.
In view of this, as these universities are adopting various online strategies for this academic year to avoid face to face interactions which could promote the spread of Covid-19, UCC has finally released its academic calendar which would see students go to campus for its traditional face to face sections.
According to the University's Calendar, first-year students are also known as level 100s and fresh postgraduates ( level 800s and PhD candidates) resume academic activities on 9th January, 2021 (i.e., this Saturday) whereas the continuing students (i.e., level 200-400) and postgraduates resume a week later (16th January, 2021).
Academic activities notably face to face sections commence on 18th January 2021 ( Monday). Other activities including orientation and matriculation for the freshers would take place within January and February respectively whereas adding and dropping courses would also take place from 1st February.
READ ALSO: Moesha Boduong Fails to Sing the National Anthem – Video
Quizzes would definitely be taking place anytime within the first semester but would be frequent within the month of March. After months of rigorous face to face interactions, lectures would end on 9th April to allow the regular students have a week to learn on their own with minimal or no official lectures.
Students would have less than 2 weeks to write exams between 19th April and 1st May (the day school closes down).
The sandwiches would also begin their academic activities on 1st of May and complete everything including their exams by the 19th of June.
READ ALSO: Salinko Spotted Grinding Moesha Buduong's Huge Backside On Live TV (Video)
The second semester resumes in June and completes in October.
In this era of Covid 19 with its new wave, we pray for the protection of the students and academic staff and hope the calendar is not affected to allow academic activities to go on uninterrupted.
We wish all students and staff of the University and other Universities in the country a happy and prosperous new academic year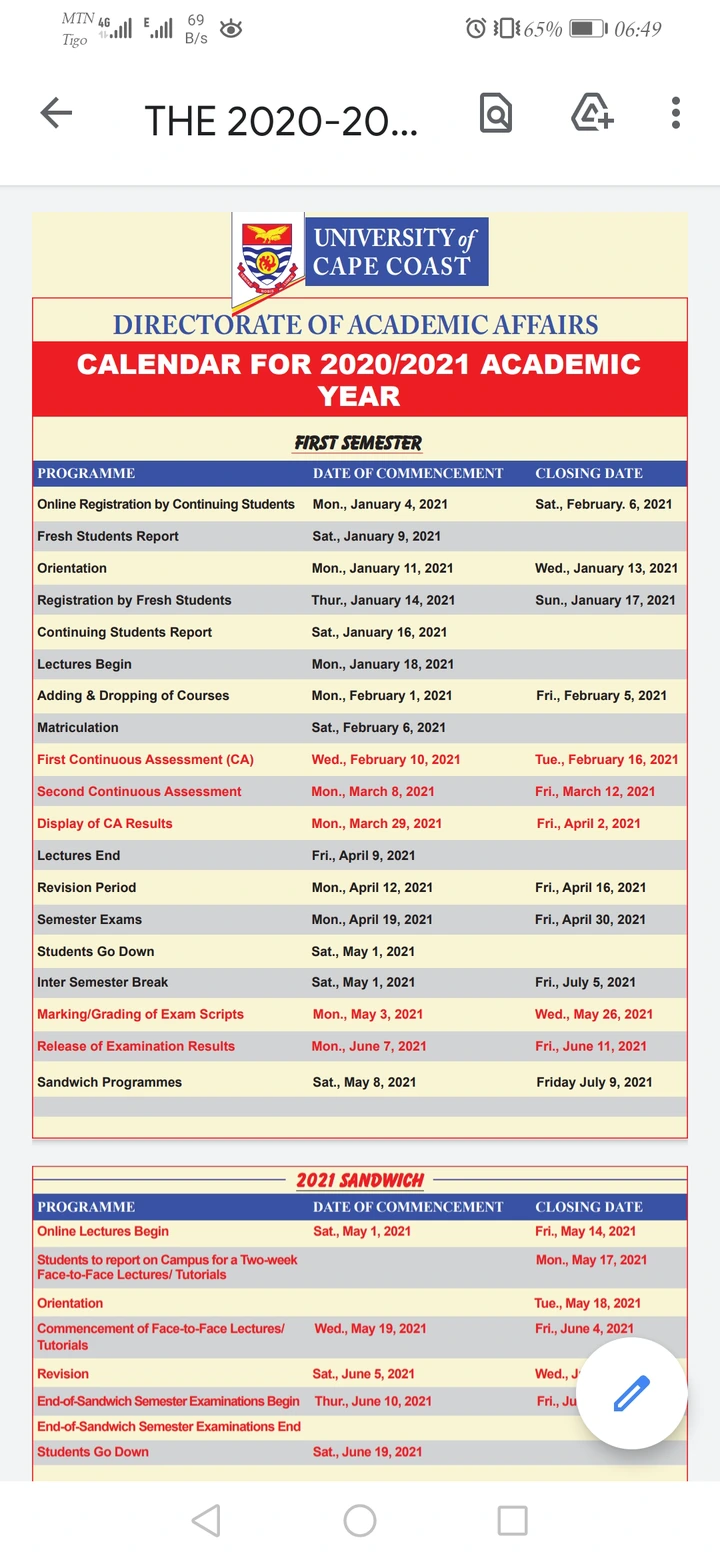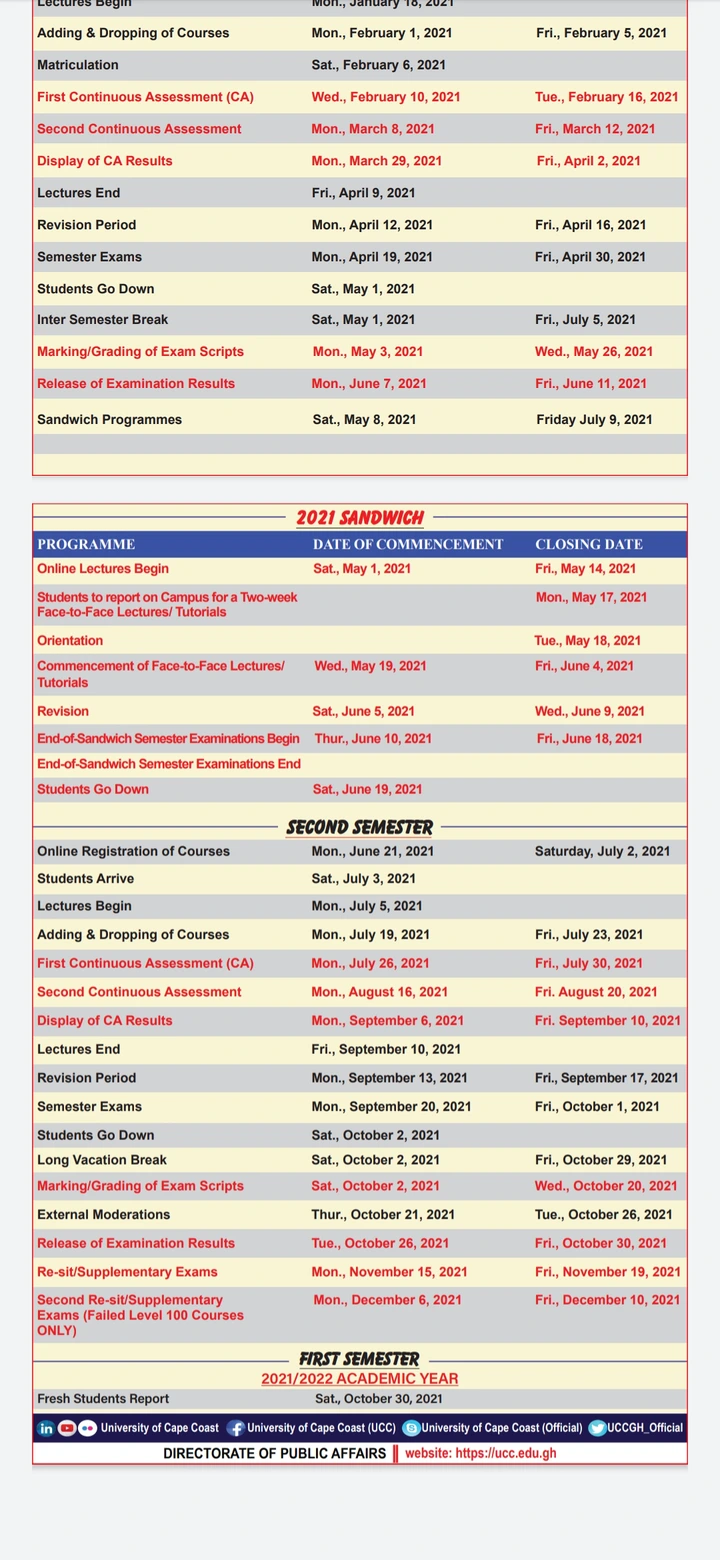 –Ricopk